The
Code
A Fair Kitchen is a positive, sustainable workplace. One where staff happiness is as important as diner satisfaction. One where everyone is respected, and free to follow and build upon the 5 values expressed in The Code. 
T

alk openly

We speak out when we have something to say, we make sure others do the same.

E

xcite passion

We train, mentor and inspire the next generation. We fuel their flame.

A

ct as one

No matter our ethnicity, gender or religion, we share the same goal. We respect each other, hold back from abuse and ask "R U OK?" if we think someone's not.

M

ake time

We make time for breaks – for fresh air and daylight. We rest, relax and recharge where we can.

S

ay 'Good job'

When one of us does a good job, we say it because a pat on the back can make their day.
Get Started -
'An Hour for Us'
'An Hour for Us' is how you get started working with the #FairKitchens Code. Take an hour on a quiet day together with your full team to talk about what the values in the Code mean to you and adapt it to suit your kitchen.
Two weeks in advance the hour, take the pledge to get your starter kit. If you are from outside the US, or have not received your starter kit yet, you can email info@fairkitchens.com to receive a downloadable #FairKitchens Code.
Set aside an hour on a quiet day with time to discuss the Code without pressure. A Fair Kitchen might mean different things to different team members. Talk to your team about each value in the Code and understand what's going well and where you could improve. Listen to the feedback of your team and be open to their feedback and to change. Try to end with (small) action points, every step is progress and small changes can go a long way. 
Check in each month with your team how you are progressing and agree changes for the next month.
Share your experience on social media– many can benefit from what you learn! Tag #FairKitchens and #AnHourforUs and refer other chefs to fairkitchens.com!
If you want to do more and inspire others, email your photos, videos and insights to us. Your content may be featured to help spread the movement!
See how chefs Michael Gulotta, Naama Tamir and John Vitale work by the values of The Code.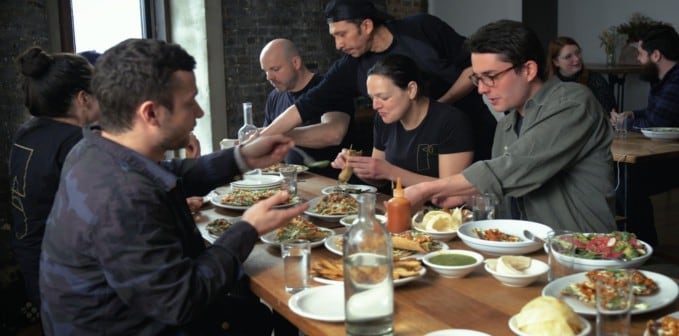 working in a
fair kitchen
Working in a Fair Kitchen means working as TEAMS, it means helping each other out and having the opportunity to grow.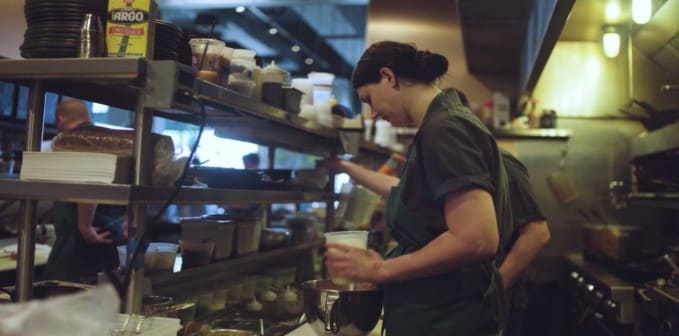 Working in a Fair Kitchen
See how Claudette Zepeda-Wilkins excites passion within her team at El Jardin Restaurant through training and mentorship.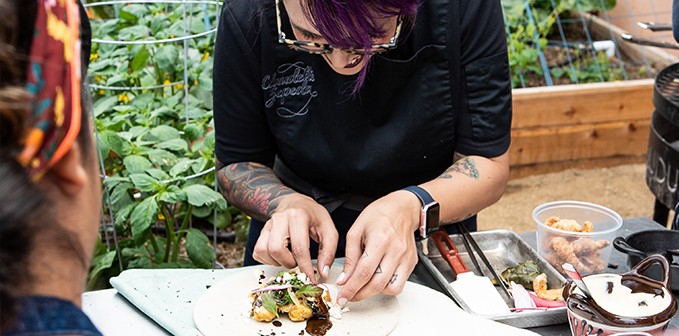 Hear how Kelly Fields modeled her kitchen on lessons learned from other restaurants. Under her leadership, everyone is cared for and no one is left out.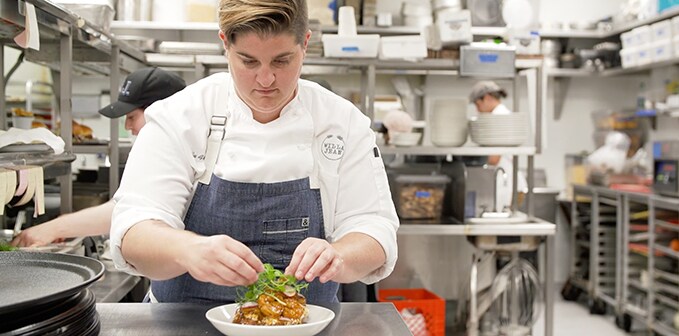 See why Chef David Bancroft encourages his staff to practice self-care.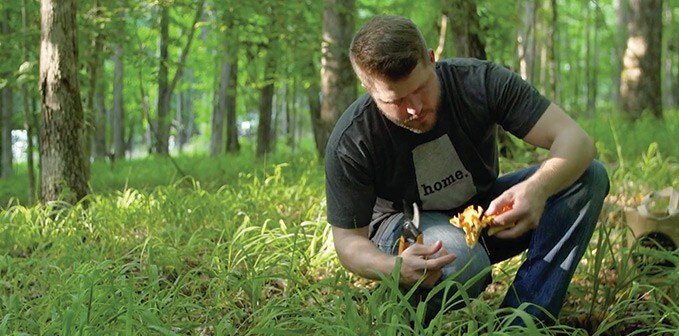 Be part of the change

and receive your free starter kit.

Take the first step in becoming a Fair Kitchen. 'An Hour for Us' is the opportunity to kickstart the #FairKitchens movement in your operation. Pick an hour in the day, get together with your team, discuss what The Code means to you and take action.